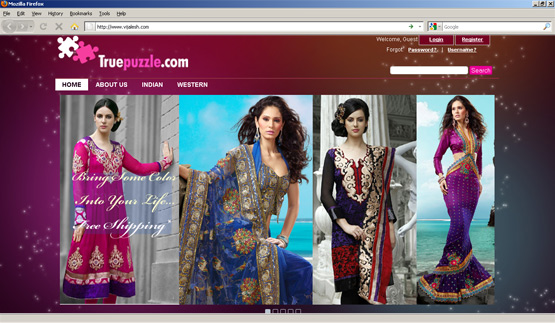 Truepuzzle.com is an online social, fashion and shopping network based out of Singapore for the ultimate fashionista. Truepuzzle caters to the glamorous new age woman who loves to dress up but doesn't have an endless supply of cash to do so.
It was a big ask as they needed an admin panel to track all the shopping done online so and also to be integrated with Paypal. After too much of efforts and lots of iterations and bugs and fixes the site finally is online.
It started off by making the website in Drupal for all the complexity needed by them, but didnt turn out too well, and finally got Joomla and Virtuemart to work with and lots of custom coding and database coding got the needs by the clients integated into the joomla system.
Client: Truepuzzle.com (Singapore)
Website: www.truepuzzle.com
Technology Used: Html, CSS, Joomla, Jquery, Virtuemart, Newsletters, Paypal