A website for a cake shop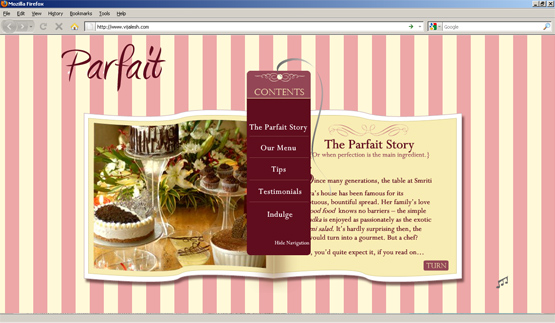 Parfait was one on my first full fledged flash website where i worked as a consultant for one of my friends company.  I had to do the flash part of the website and had to keep the design as elegant as it was given to me.
A pretty neatly designed website and with some flash tricks got it up and running in two weeks time. This website has all the flavours and ingredients that one would look for in a cake shop. It has a look and feel of reading a book and turning of pages.
Website: www.parfait.co.in
Technology Used: Html, Flash